I'm just LOVING these Cheeky Cherry girls!
Need to give a shout out to

Tasha

for encouraging me to make my own pearl swirly thingys. She makes some beautiful creations with hers (I thought they were store bought!) and I....well I suck at it, LOL. First time I've tried it and I was less than thrilled the the results but short of throwing a tantrum (which is satisfying but unhelpful) I just had to deal with it ;0)
ETA:

A lovely lady named Seline P. (currently blogless) emailed me with a fantastic tip, "Try using versamark ink and a flourish stamp to give you a guide for laying your pearls. You can get really fancy and the stamped image under the pearls won't detract as it is very light." I'll definitely be giving it a shot!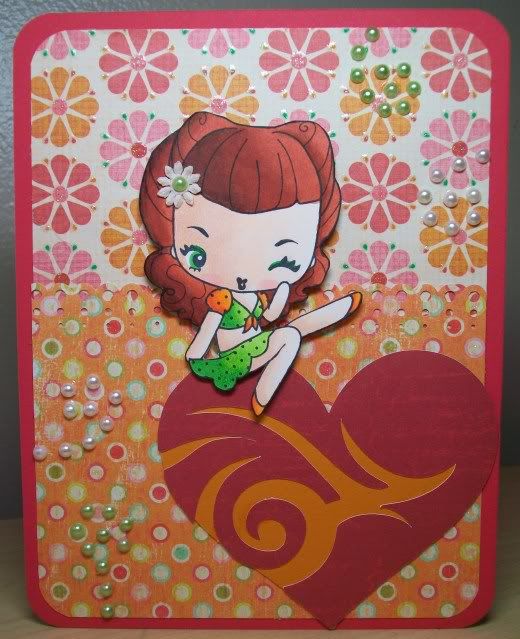 Ingredients
TGF Image - Cheeky Cherry 'Rockabilly'
Copics
Cricut - Indie Art (heart)
Paper - My Minds Eye Dreamy stack
Martha Stewart border punch - Scalloped 3 Dot
Corner rounder punch