The challenge on FFF this week was to make a "Vintage" card. Sounds great, right?? Yes and no. The challenge itself is a BIG challenge for me (which I like) BUT I own nothing even remotely "vintage-y". Sooooo, I put my thinking cap on and decided,

what's more vintage than black and white???
So I made the whole thing black and white. Coloring Miss Stella in grey scale was a new experience for me. I wanted to make sure she had depth and wasn't just stark black and white so I made sure to shade her face/arms/legs too so that she'd look slightly more normal. I also pop-dotted the frame around the Stella image so it would look more like a picture frame (which is what it's supposed to be, hehehe).
This is way out of my comfort zone but I was pretty impressed with the results :0)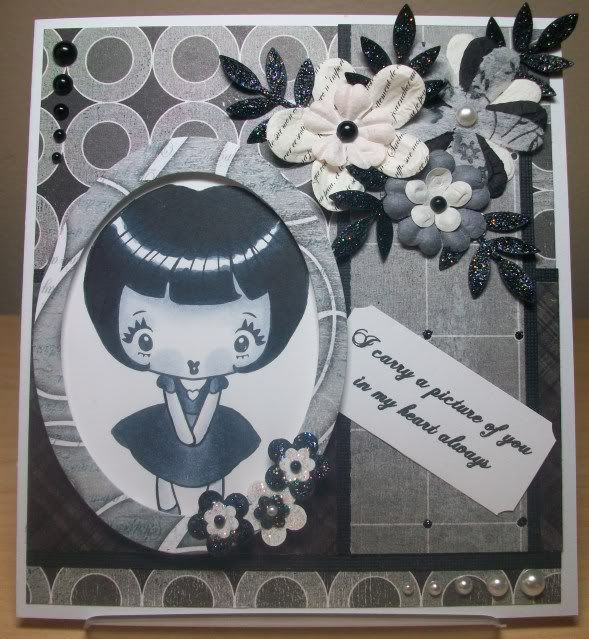 It says "I carry a picture of you in my heart always"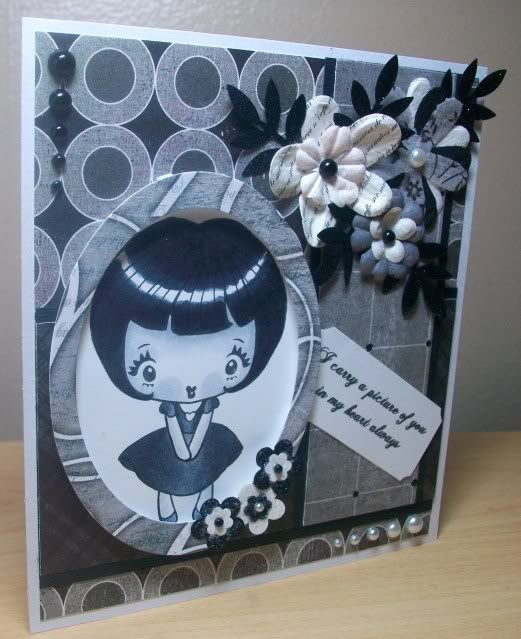 Ingredients
TGF Image - Stella
paper - misc scraps Amy sent me ;0)
Nestabilities - Oval
Prima Flowers
Martha Stewart punch ("leaves")
Kaiser pearls
Computer generated sentiment
Stickles