Gwen had quite a challenge for us on Monday Mania this week! She had a fab sketch, with an extra challenge of using 2 of the following techniques: inking, stitching, painting or embossing. I chose inking and embossing; inked all my edges and it's hard to see b/c it got more covered up than I intended, but the back rectangular piece is embossed with a "scales" embossing folder.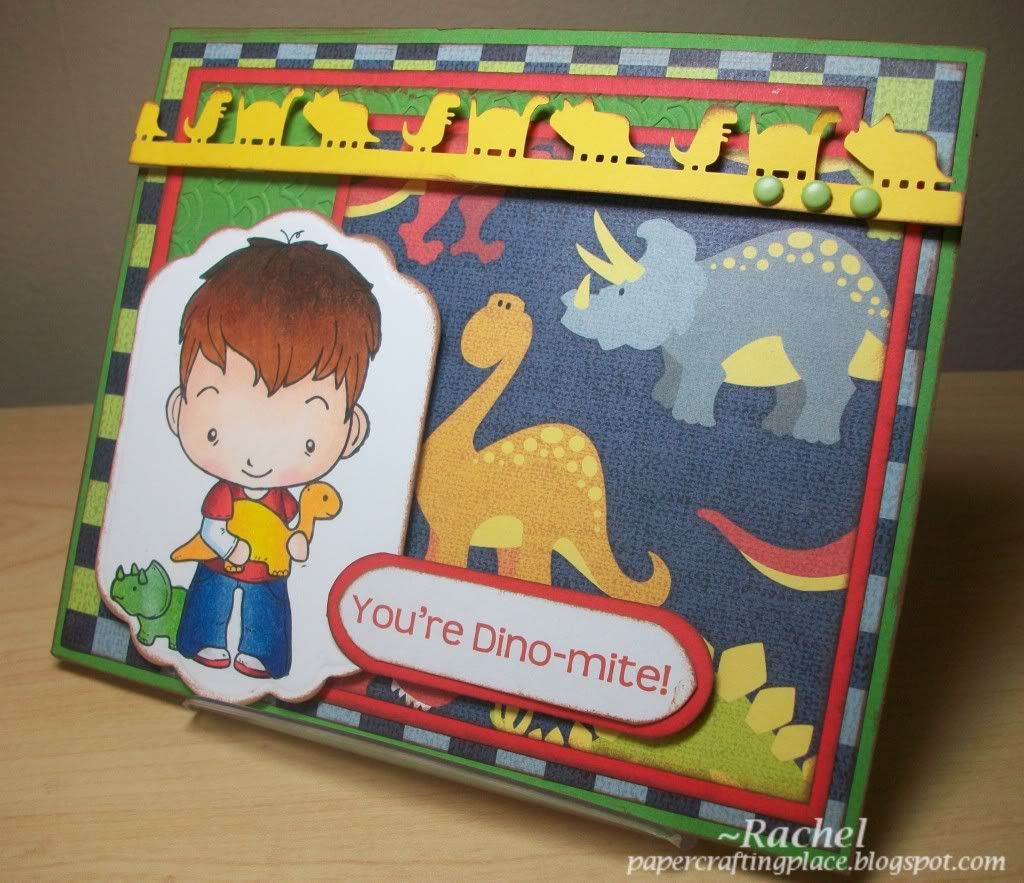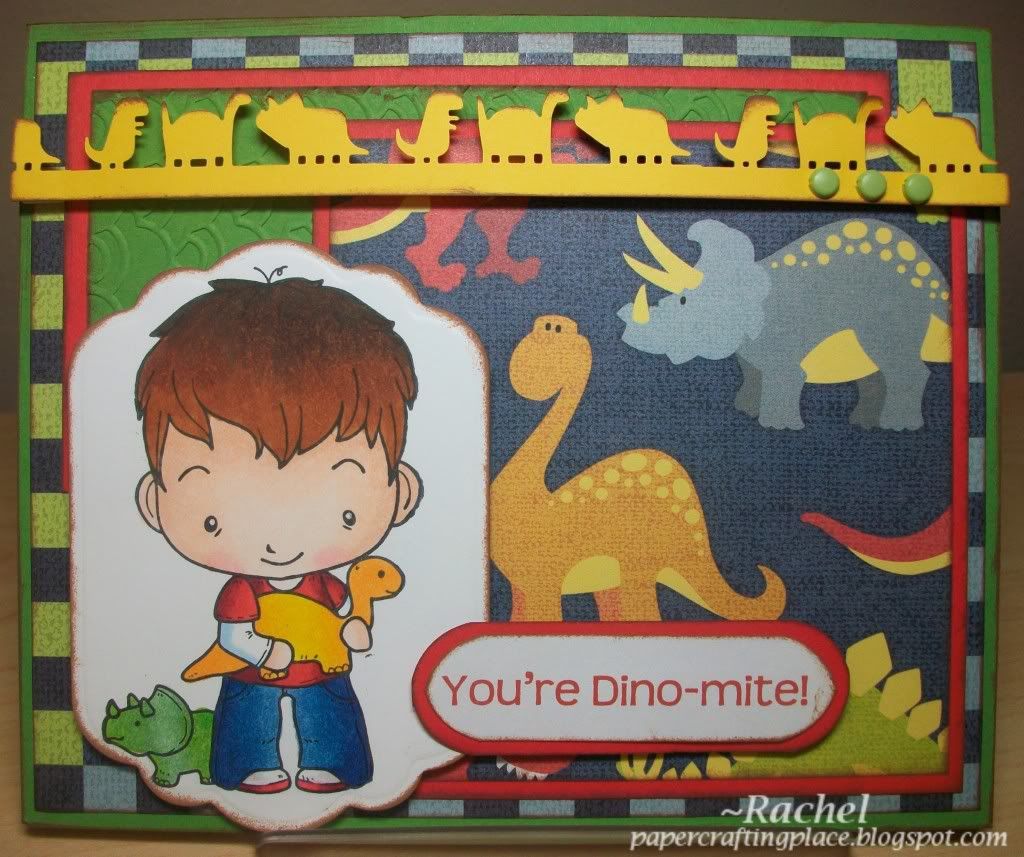 Ingredients:
TGF Image - Oliver (from Oliver and Amelia set)
Copics
Paper - Open stock at Hobby Lobby
Nestabilities - Labels...11...I think...
EK Success - Dinosaur border punch
Cuttlebug embossing folder - Chinese Scales
Computer generated sentiment