Quixotic is having a challenge this week to alter a TGF stamp, which is right up my alley! Yes, I know it's March...but I had this stuck in my head so I'll just get an early start on Christmas cards ;0)
I was making another card with Miss Shooter here and I got to thinking how cute her outfit would be as a Santa-type outfit.
I'm not the altering master by any means so altering Shooter so much was quite a challenge. I wiped off her hat, part of her scarf, her gun and the star on her boot. Then I found a candy cane online and printed it out super small and colored it (I can't draw at all). Last I stamped out her left hand again and cut off most of it so it looked like her hand wrapped around the candy cane. I also added some Liquid Applique to her gloves, choker and skirt for some fun "fur" detail and dimension.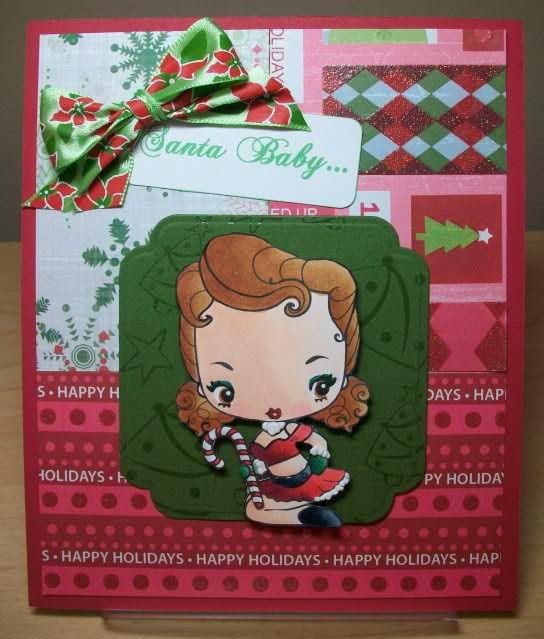 Ingredients:
TGF Image - Cheeky Cherry "Shooter"
Copics
Nestabilities - Labels 12
Liquid Applique