Welcome to our "Because I SAID SO" contest...only this time....it's your KIDS who say so!
Yep, that's right! Here's how this all goes down:
1.) Your child and/or children pick ALL the supplies for you to create a card...because they said so! Yes, we mean ALL other than adhesive, trimmers etc.
These supplies chosen by your kiddos MUST include:
CA&F qualifying stamp
Cardstock and Designer paper (and they can pick from ALL your piles of it! :D)
ANY and ALL embellishments (and you can't add anything extra, either :D)
ANY and ALL punches/tools not absolutely necessary for cardmaking (i.e. border punches, shapes, piercers, etc.)
Upload to TGF Galleria>Club Anya & Friends>Contests/Challenges>Because I SAID SO! Challenge
You have until Friday, May 14th at 8pm CST to enter. WINNER will be announced next Saturday the 15th w/ our Saturday sketch and the winner of our ROCKIN' REBEL contest too!
What does the winner of our BECAUSE I SAID SO contest win? Well, a FREE SINGLE of choice-TWO actually...one for you, and one for the child/children who chose your supplies.
*****************
Luckily my daughter Brooklyn isn't old enough to torture me with weird stuff yet, she just went through and picked the stuff she thought was pretty :0)
We had fun!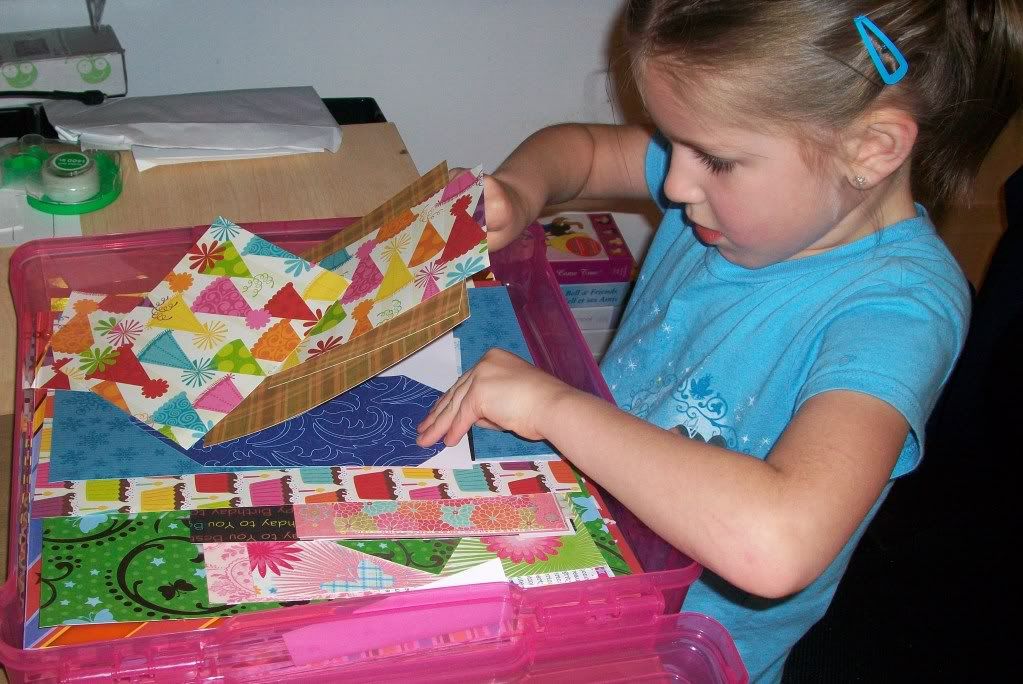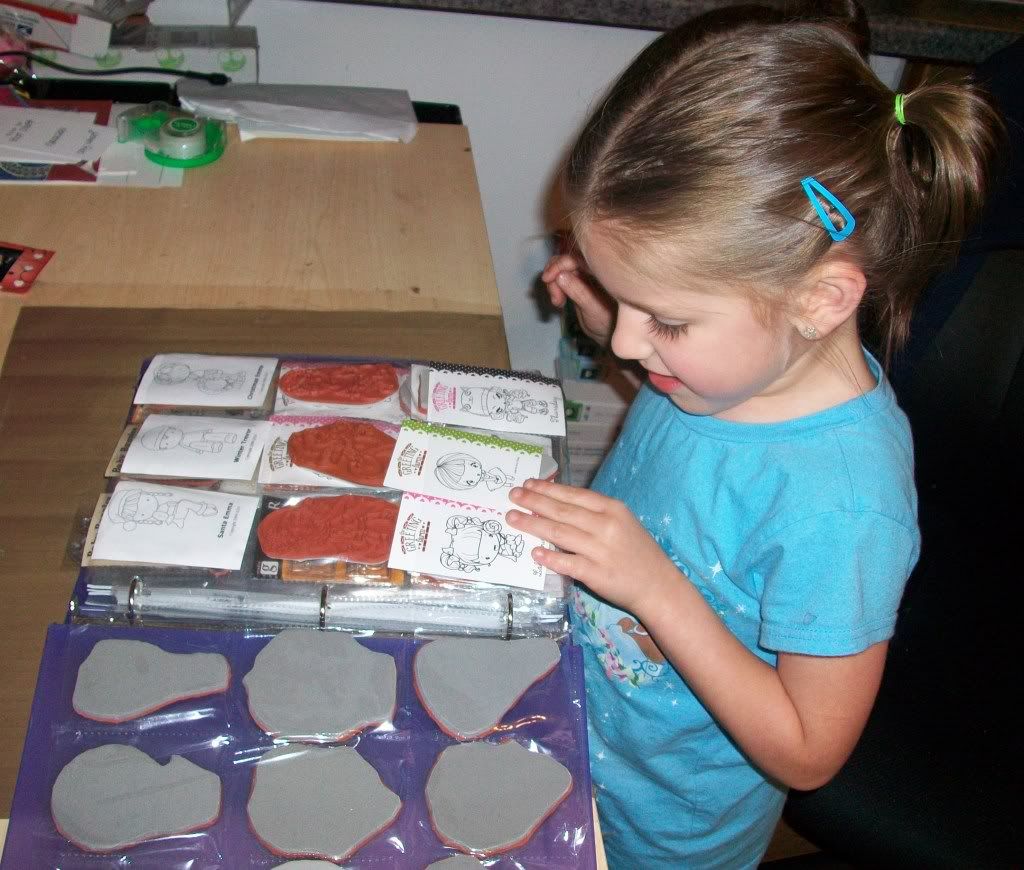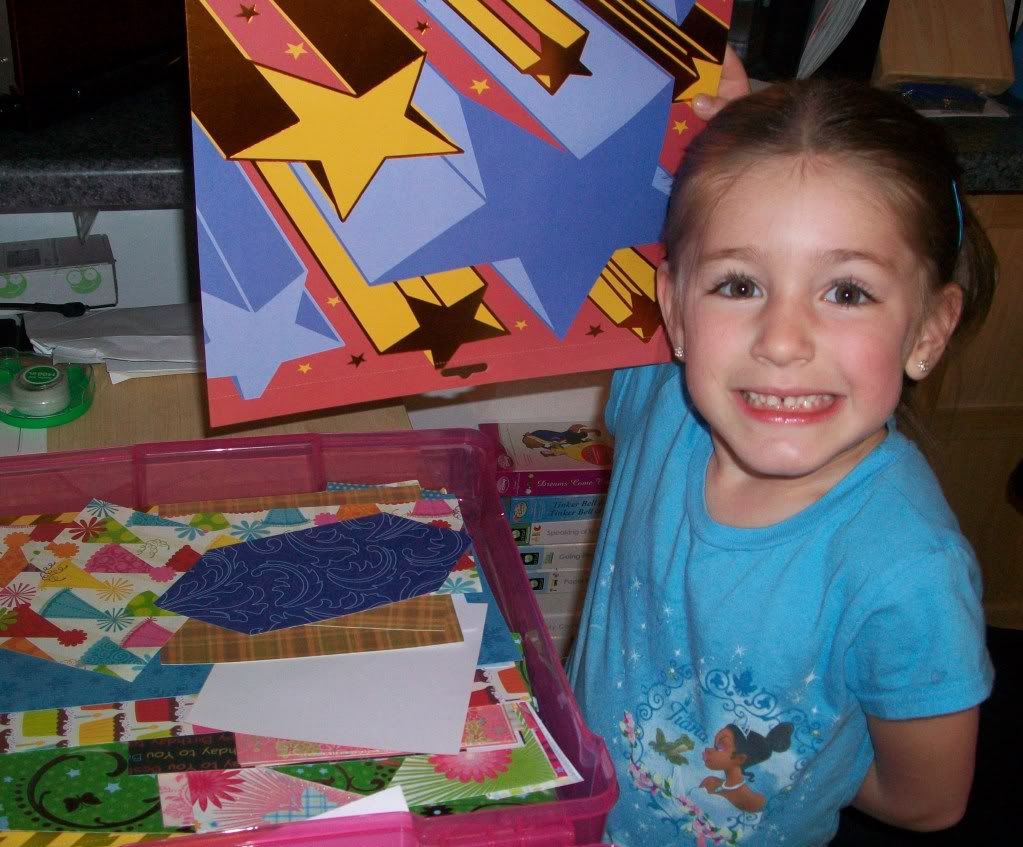 She picked superhero paper, Thursday stamp and a butterfly charm and 2 Martha Stewart butterly punches. Could have been better, could have been worse, lol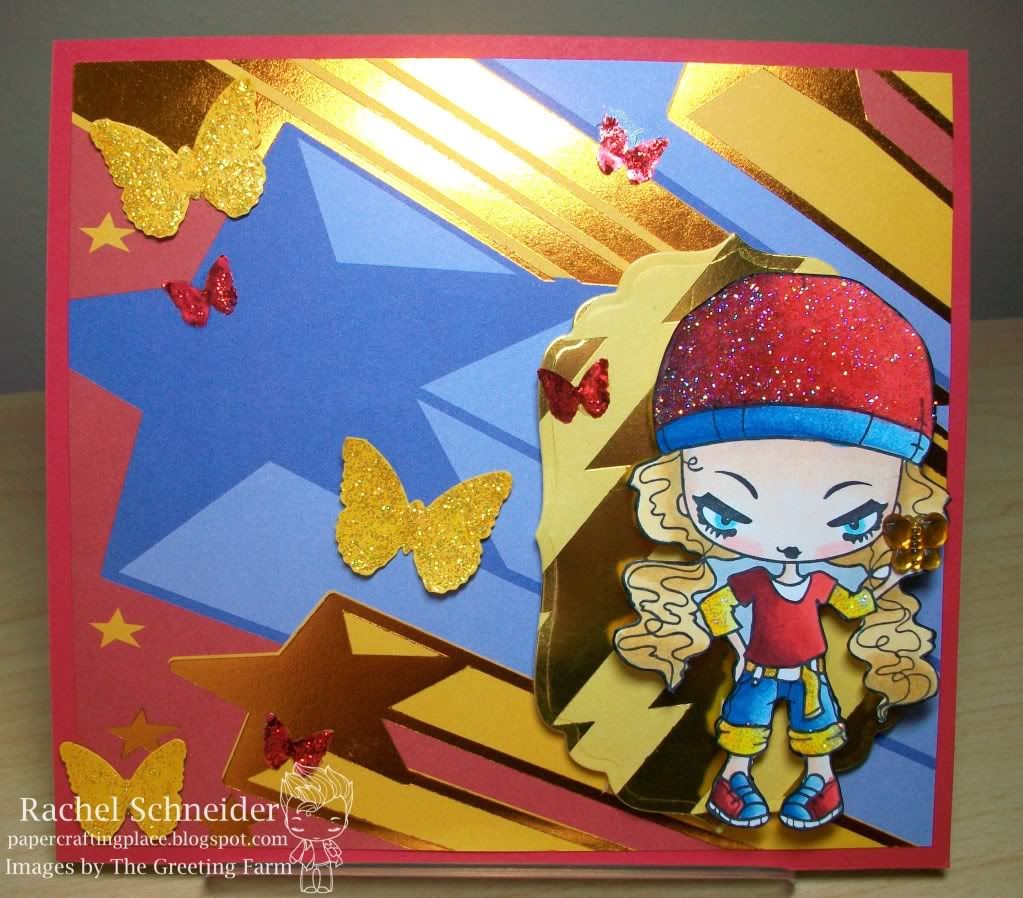 Also entering this into Quixotic Challenges, "Oh Baby!" challenge, which is to make a baby or childrens card :0) Me and B are going to give it to her buddy Rhalynn for her birthday!
Ingredients:
TGF Stamp - Thursday
Copics
Nestabilities - Labels 4
Martha Stewart butterfly punches
Stickles
Butterfly charm (in Thursday's hand)