The challenge at Club Anya and Friends for Wild Card Wednesday this week is to use pink, brown and rose as your color combo. Hence, "Pink Chocolate Roses" ;0)
I had these great papers but my scraps were really small, so I got some inspiration from Mercy's Dylan card here. Love the simple but super cute look!
This little auburn-haired sweetie is "Miko" and I also used the "Gracias" stamp from Roll Call that's now available at TGF!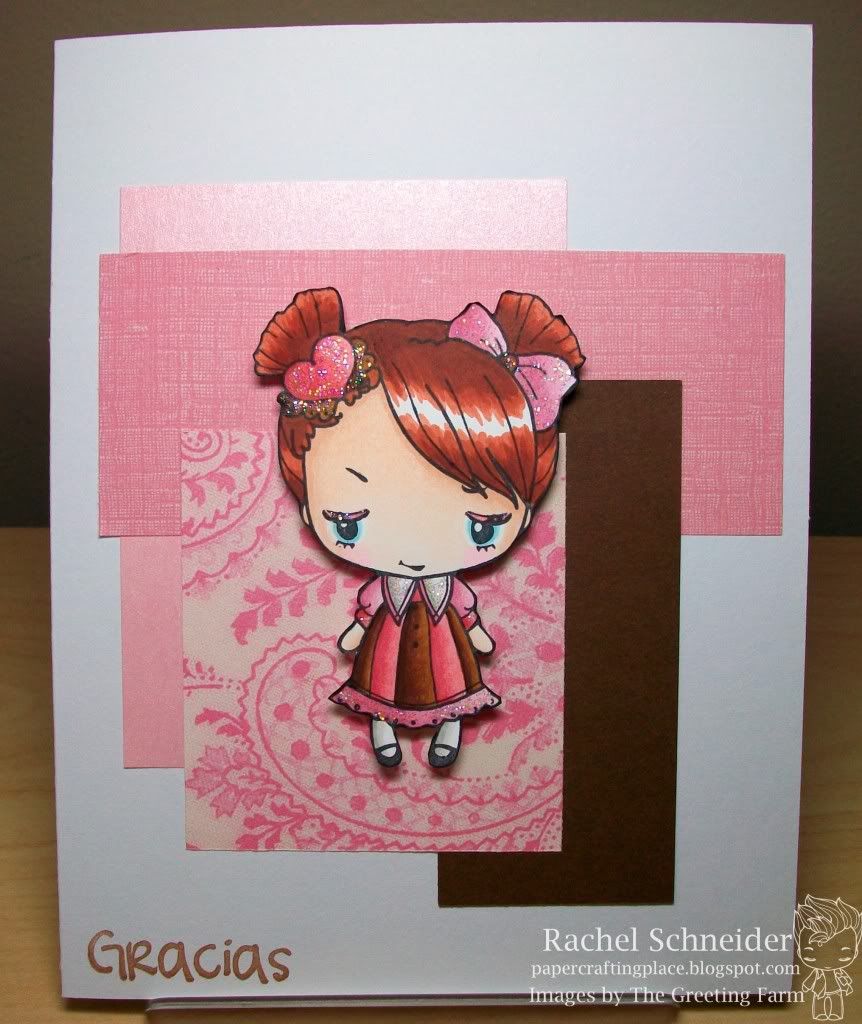 Ingredients:
TGF Stamp - Roll Call (Miko, Gracias)
Copics
Scrap paper
Stickles