Club Anya started a new "Mystery Monday" challenge where guests pick a challenge for us all to complete during the week.
This week we had to:
1.) You must use these three colors: Pink, Black, and White
2.) You must use THREE different embellishments
I LOVE pink, black and white so that part wasn't hard and I used Card Candy, flat backed pearls, Prima's and some Stickles for added bling. It's kind of simple but I was still pleased with the results.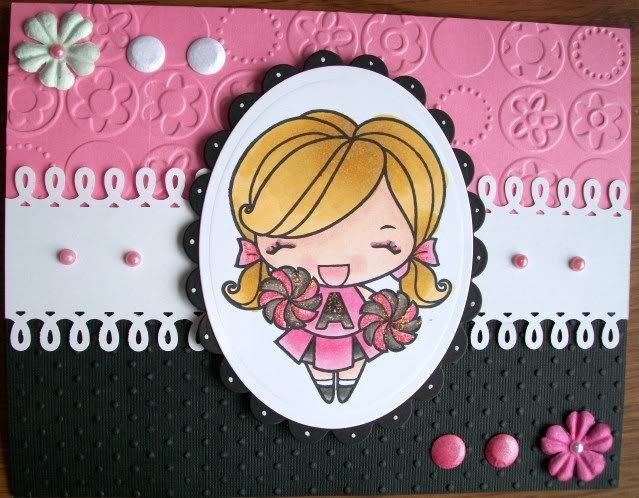 The Greeting Farm Stamp - Cheerleader Anya
Copics
Card Candy
Flat backed pearls
Primas
Stickles
Nestabilities - Oval, Scalloped Oval
Martha Stewar Loopy Border punch